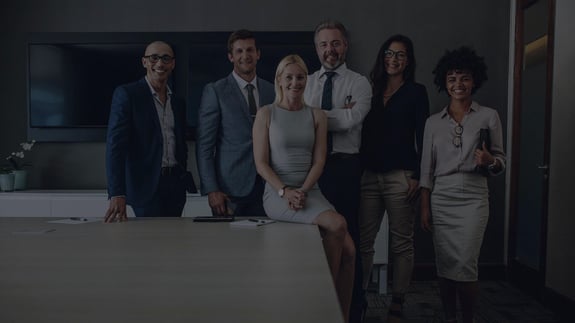 Become a Hard Money Lender
What is Hard Money Lending?
Real estate investors secure short-term, high-interest loans in order to flip properties. As opposed to traditional lending, hard money loans are based on the profitability of the deal, not on the borrower's job and credit history.
At The Investor's Edge, we find and train real estate investors, and then facilitate the funding of their deals from our pool of accredited investors. These financial investors typically do little work aside from providing capital. We do the work of vetting the borrower and the deal. We then see the project through to completion.
See How We Work With Accredited Investors For Double Digit Interest Rates:
We Believe in Greater Freedom and Security
We believe in freedom from the stock market ups and downs, to stop working 80 hours per week, and to know that your children's children can live comfortably free from financial demands.
Maybe you're a working professional with a high salary and are tired of 6% returns.

Maybe you are nearing retirement and think your nest egg should have grown more by now.

Maybe you're tired of paying commissions to Wall Street salesmen to manage your money poorly.

Maybe you're ready to take back control of your financial future and get something done.

Maybe you're a seasoned real estate investor and now want to start lending money instead of borrowing money.

Maybe you're an experienced hard money lender and want someone else to find and manage deals for you.
No Experience Required
When we have a deal ready to be funded, we'll send out an email and text message to alert you. All you have to do is check out the deal, respond, and then wire the money at the right time.
While we approve each deal, we do provide you all the information you need to make an informed decision should you decide to dig deeper. You don't need any real estate or lending experience because we have plenty ourselves.
Industry-Leading Risk Mitigation
Each of the borrowers goes through an application and screening process, and then we thoroughly review each deal before sending it to you. Our borrowers are also required to create a special purpose entity for each deal to make any potential foreclosure process smoother and improve the chances of profitability in that scenario.
Furthermore, you'll never wire money straight to us. All funds are sent to the title/closing attorneys and then directly from the title/closing attorneys back to you after reselling of the property. Most improprieties with other hard money lenders are a direct result of them holding your money. That's not the case with us.
Financial Investor Property Review Videos
As an approved accredited investor, you're going to receive a lot of potential deals that you could become the lender.
We also send out property review videos so you can see how the deal went and to give you context on what to expect as an accredited investor with us.
Below is an example of a property review.
Frequently Asked Questions
Who can fund deals?
You must be an accredited investor, which means you've earned $200k ($300k for joint income) each of the past two years, or you have a net worth of over $1 million excluding your primary residence.
Why do real estate investors pay such high interest rates for their deals?
Because they are short-term deals, high interest rates are expected because of the higher risk. A conventional bank charges low interest for long-term loans. Hard money lenders must charge higher interest or the return on a 6-month loan wouldn't make financial sense. Our borrowers average $47,884 net profit per paid-off loan, even with the high interest rate.
What happens if a borrower defaults?
In that rare situation, we'll take back the property, finish the project, and then split the profit on the deal with you. Your money gets tied up a little longer than normal, but usually you'll end up with double digit returns.
How do we vet the borrowers and the deals?
Our borrowers go through a two-step application and a two-step interview process. Before they submit deals, they must pass a 17-step value certification course. We then evaluate the deal, after which a local, third party expert visits the property and confirms the values we've established. Our borrowers are then each assigned a former general contractor to work with them through the rehab process.
Free Consultation to Discuss Becoming A Hard Money Lender With Us:
Fill out the form below to schedule your free consultation. We will go over our Hard Money Lender program to see if you're a good fit.
The Investor's Edge is in no way guaranteeing or promising any return whatsoever. The above numbers are given as a convenience. Actual terms are dependent upon the borrower and the actual loan provided. Past performance does not determine or dictate future performance. Any capital used by investors should be risk capital.
This is not an offer to purchase or sell securities. Per Utah Division of Securities belief that under the Reeves test (494 U.S. 56 (1990) this would not be an offer to sell securities per Memo Dated October 7, 2008. That being said, every investor must carefully look at their financial situation and only invest funds that they are financially able to lose. Ryan Wright, TheInvestorsEdge.com Inc.: do hereby declare that we are NOT a Licensed United States Securities Dealer, Broker, or U.S. Investment Advisor. We further do hereby declare that we are NOT a Private Investor and Advisor. These documents are never to be considered a solicitation for any purpose in any form or content. Upon receipt of these documents you, as the Recipient, hereby acknowledges this warning and disclaimer. If acknowledgment is not accepted, Recipients must return the document copies, in their original receipted condition, to Sender via postal services immediately. Address: 8846 S Redwood Rd Ste C212, West Jordan, UT 84088
Any Samples given are simply Samples. Samples do not represent or make any guarantees. They are provided for educational and conceptual purposes only and may or may not reflect the outcome of any loans. Any capital used in doing loans should be considered risk capital. By continuing to read this material I agree that I am an Accredited Investor as defined by The Internal Revenue Services.
**ACCREDITED INVESTOR QUALIFICATION
By submitting the form above applicant represents and certifies that they are an Accredited Investor based on the following initialed criteria set forth by the Securities Act of 1933, Rule 501 of Regulation D… at least one of the following must apply:
1. Applicant is a bank, insurance company, registered investment company, business development company, or small business investment company;
2. Applicant is an employee benefit plan, within the meaning of the Employee Retirement Income Security Act, if a bank insurance company, or registered investment advisor makes the investment decisions, or if the plan has total assets in excess of $5 million;
3. Applicant is a charitable organization, corporation, or partnership with assets exceeding $5 million;
4. Applicant is a director, executive officer, or general partner of the company selling the securities;
5. Applicant is a business in which all the equity owners are accredited investors;
6. Applicant is a natural person who has individual net worth, or joint net worth with the person's spouse, that exceeds $1 million at the time of the purchase (Excluding Primary Residence);
7. Applicant is a natural person with income exceeding $200,000 in each of the two most recent years or joint income with a spouse exceeding $300,000 for those years and a reasonable expectation of the same income level in the current year;
8. Applicant is a trust with assets in excess of $5 million, not formed to acquired the securities offered, whose purchases a sophisticated person makes.