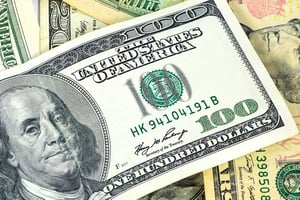 Referrals
Welcome to The Investor's Edge Referral Page
We love seeing your success as a real estate investor!
When you have success, it's only natural to want to refer other people.
We want to compensate you for each referral you send our way.
Here are the terms for each referral from a current customer or a broker:
You will receive $100 for each person you refer that enrolls as a paying member. This is paid out the 1st week after a full calendar month has passed from the enrollment date.
You will also receive 10% of the origination points for every deal that we fund for the person that was referred. This will be paid out within two weeks of the deal being funded.
Call us with your referrals so you can start earning your referral money now.
Understanding 100% Financing
We specialize in real estate investing for residential properties with 1-4 units and we can lend up to 74% of the after repair value of the property.
We're always looking for deals that have at least 26% profit for you so we can cover purchase, rehab, closing costs, point, and interest.
As long as all that fits within 74% of the after repair value then we're able to roll all that into the loan and get you a zero cash-to-close deal.
Now funding will be short term.
These will always be 5-9 month loans.
There are no monthly payments during the initial term of the loan and no prepayment penalties either.
We do not look for a specific credit score to get you approved.
We're an asset-based lender, so the most important thing to us is the deal.
When it comes to credit, there is not any specific credit score we're looking for.
Better scores will just get you beter rates, but you cannot be in an active bankruptcy, you cannot be in an active foreclosure, no judgements, collections, tax-liens or charge-offs against you with a balance of more than $2,000.
As long as you don't have anything like that we can work with you to get your deal funded.
We can fund a deal in as little as 15 business days as long as you provide everything we need (like access to the property and a contractor bid) to determine the rehab cost and after repair value.
So we can close in 15 business days, but if you take longer to provide what we need then it will take longer to fund.