Do you ever feel like the odds are stacked against you in finding that golden fix & flip property? Does it seem like every area you investigate is giving you the brush off? Finding properties can be extremely frustrating, especially if you're just starting out in real estate investments. Each neighborhood can feel like an impenetrable fortress hiding fix & flip opportunities and keeping them out of reach, especially if you're seeking them in competitive or tight markets.
If the market for the area seems impossible to break into, you are actually in luck! Fortunately, the real estate industry is never fixed. That's right—it's never indefinitely closed, sealed, or impervious. David Moore, an Ohio real estate agent and fix & flip expert states, "The market today is never the same as the market yesterday or as it will be tomorrow. You can make a successful living at any time but it will be with different products and different methods in different geographies. That is the art of Real Estate Investing." Here are four ways to find fix & flip properties in tight real estate markets:
1. Finding Properties Close to Home = Significant Selling Advantage
When you start actively searching for excellent locations to find properties to rehab, it's always a great idea to start close to home. There are several advantages to scouring your own neighborhoods first:
You have an intimate knowledge of your surrounding communities and you will know which rougher areas to avoid and which areas buyers consider to be real estate hot spots.
You already have an in with your neighbors who can keep you up to speed on the latest real estate gossip—which houses may soon be hitting the market, which properties may soon fall to probate, divorce, litigation or foreclosure situations and which neighborhoods people find the most attractive.
You have an easy commute to find lucrative properties. Plus, once you find them, keeping tabs on inspections, rehab work marketing and showing the properties will be MUCH less of a headache, as you won't have to travel a long distance to get to that property.
Being close to home, you have a vested interest in the property you are rehabbing and reselling, which will give you a significant advantage when the time comes to market and sell the property.
Remember, when it comes to finding that perfect fix & flip, sometimes there's no place like home.
2. Identify Areas ≤ Your Price Range
One of the most essential things to remember when searching for a fix & flip property is to always keep your budget in mind and stick to it! What you can afford to borrow will carry a huge influence on which homes you can rehab and resell.
For example, suppose a property is selling for $90,000, your estimated rehab costs come to $30,000 and the ARV (after-repair value) of the property is $150,000. A good hard money lender will lend you 70% of the ARV, meaning you will get $105,000 to cover the property and rehab costs, not to mention other closing costs and fees. Needless to say, the loan is not enough money to cover all expenses. Therefore, you will need to acquire gap financing to cover the difference, which is another loan for which you may or may not be able to receive approval.
Focus on the facts – take into consideration the neighborhood's home values and comparables (how much other homes similar to your property sold for recently) for your property. These facts will help you determine the ARV of a property, which will help you pinpoint a more lucrative deal. Suppose, after you've done your homework, that you find that homes in a certain area are going for $200,000 and one of them is foreclosing and being offered at $50,000. You jump on it and find that rehab costs will equal close to $40,000, meaning you will need a little over $90k to make the deal work. The hard money lender lends on 70% of the ARV (being $200,000) and can give you a loan of $140,000. This covers every cost and funds the deal without any cash-to-close. This is how 100% financing works.
Your account advisor for your hard money loan will walk through every cost with you so that you'll know exactly what your budget needs to be when you start making offers and planning rehabs. Be sure to trust the experts and stick to that budget. That way, you'll find the best properties with the highest margins, even in tight real estate markets!
3. An Open Mind + An Uninvested Heart = Higher Overall Profits
They say the best way to get over one relationship is to jump into another relationship. The same rules apply with real estate investments. Though you should be invested in your investments, the key to success is the flexibility and the ability to move on from a bad deal if you have to. Don't put all of your eggs into one basket. Search for multiple properties and make multiple offers. That way, if one, two, or half of them fall by the wayside due to poor after-repair values, you won't be too broken-hearted about it. Here are some good practices to help keep you from getting too emotionally involved in a deal:
Keep an open mind – search areas beyond your neighborhood hit list. There may be some communities close-by which you never thought of investigating that have some startling home resale values.
Keep a rotating list of properties – if some fall off due to lack of profit, put others on. Keep it spinning and you'll keep winning.
If the numbers don't add up, move on! It's far better to move on to a lucrative deal than to waste time and money trying to make a bad deal work.
Fortunately, with Do Hard Money's excellent REI tool known as "Proof of Funds Letters," you can make multiple offers on properties and keep the profits coming! Click here to find out more!
4. Asking Around + Acting on Information = Finding the Perfect Property
Here's a little secret: finding properties doesn't need to be ridiculously hard! One of the best resources lies at your fingertips…literally: your keyboard. Put out feelers on social media and ask around. Many realtors get leads for lucrative fix & flip properties off of Facebook every week because they ask for them. You can ask agents who they might know to be motivated sellers or ask other friends to keep an eye out for properties for you. The key is to always keep asking—this is how you will beat out the competition for the best and most profitable properties.
Whether the market is hot or not, you never need to fear or give up your search for the perfect fix & flip opportunity. Real estate markets change constantly, so keep your eye on the trends and keep rotating your searching methods. You will find a lucrative property in no time!
In addition to these finding formulas, Do Hard Money is ready to provide you with your very own team of experts which can help you get started, regardless of what level of REI experience you have under your belt. It's easy to find out more—all you have to do is click on this link to schedule a time to chat with one of our investment associates. They can help you take the next steps toward REI success and discover what you need to do to find, fix and flip your next property. Schedule your appointment today or give us a call at 801.692.7703. Also, while we have you, be sure to fill out the yellow 'GET PREQUALIFIED' form on the upper right! This will expedite your loan pre-qualification and get you started on the road to financial freedom right away.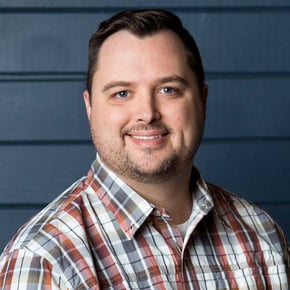 Ryan G. Wright
Ryan became a multimillionaire before the age of 30 through a combination of real estate investing and a passion for personal finance. He hates Wall Street, loves personal margin, and advocates for everyone to take control of their finances themselves - all of which he talks about on the Income Hacker podcast.